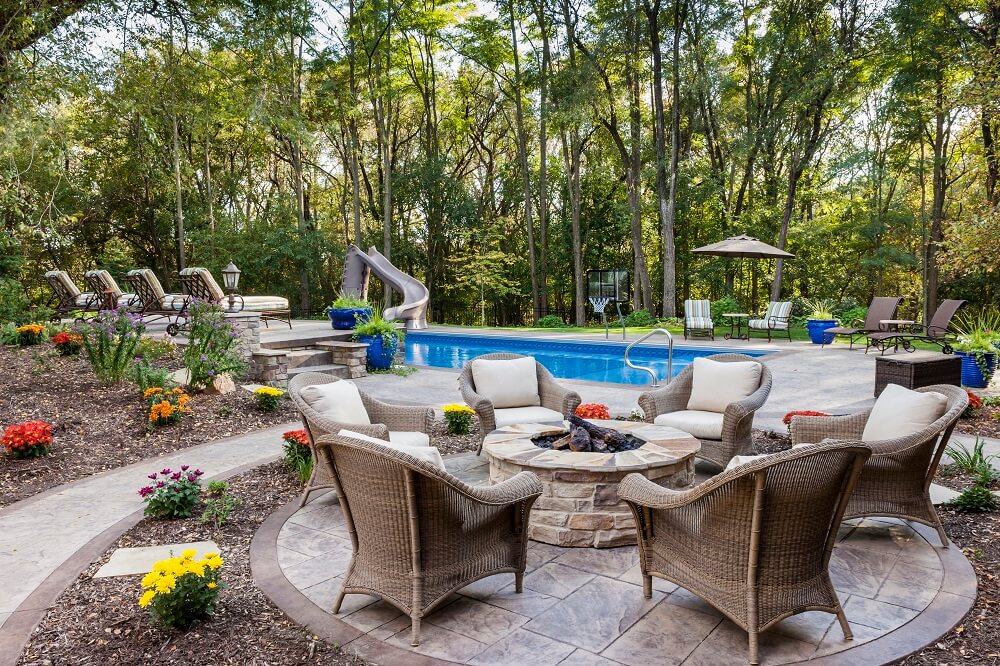 When we think about gardens, our mind typically focuses on the type of plants we would grow there. However, most people do not realise that there is much more to landscaping and creating a comfortable, stylish outdoor area. For homeowners with open space to organize and renovate, there is a fantastic solution right around the corner: paver gardens.
A well-structured garden typically has spaces for leisure, delimited planting areas, paths and patios, benches, and even fire pits or barbecues. Depending on your outdoor activities around the house, you can manage the space exactly how you like it.
What Are Paver Stones?
Paver stones are blocks of poured concrete used for landscaping, driveways, patios, terraces, or any outdoor project. They vary in size, shape, thickness, texture, and colour, allowing you to play around with patterns and effects. Paver stones are an affordable way to bring beauty into your garden, and they are durable enough to create strong retaining walls, paths, or seating.
These versatile stones fit both DIY projects and more complex jobs performed by contractors. And they are affordable, so don't hesitate to get creative!
Paving the Way
The sky's the limit with what you can create with paver stones. You can combine different models and design patterns, draw unconventional shapes, and alternate them with gravel, plant beds, or other elements. Here are some ideas that might give you some inspiration:
Paver stone paths: Paver stone paths can withstand heavy traffic and will last for years. If you ever need to replace a stone, you can do so easily with a few extra pieces.
Fire pits: You can install fire pits on paver stone patios or build a fireplace. Fire pits should not be near grass or other vegetation, so paver stones create a safe area for this activity.
Water features: Paver stone water features are a relaxing addition to your garden or yard. You can build a pond, a waterfall, or a fountain using stones, bricks, or other durable materials.
Paver lights: Paver lights are functional and beautiful, contributing to the ambience and guiding you and your guests around the garden on warm summer nights. You can install outdoor lamps on paver stones with a few simple tools.
Landscapers often use paver stones to create layers, separate different areas of interest, build raised plant beds, and much more. If you don't know what to add to your garden, consult a landscape expert or a designer.
Perfect Pavers
As you might imagine, you can easily add beauty and function to your yard or garden using paver stones. Plan your project, define the general direction and take your ideas to an experienced contractor. Paver stones are ideal for DIY projects, but for more complex plans, it's worth having the eyes and hands of a specialist.
Here at Australian Heritage Homes, our team of experienced custom home builders has decades of experience building new homes for clients, and we always love working on outdoor projects. Whether you're dreaming of a heritage home or a modern custom build, our team of boutique home builders can help you turn your dream into a reality. Contact us today!
Image Source: Brick & Batten