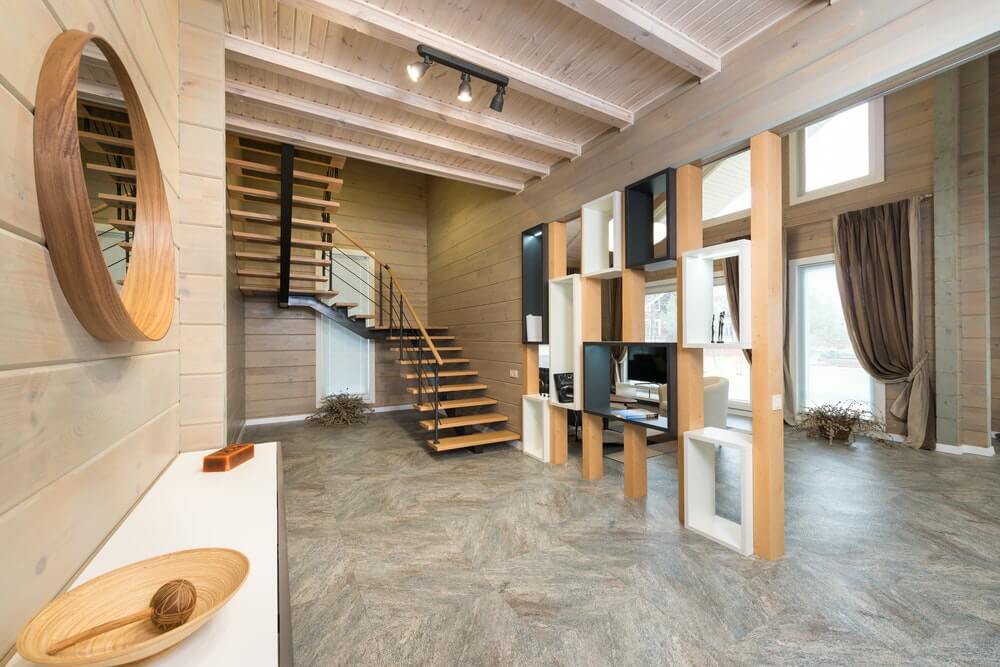 For homeowners who love statement pieces and are looking for an impactful decor element, exposed ceiling beams can be the right choice. They show the primary structure of the house and frame the entire space, providing depth and perspective.
Exposed ceiling beams have been used in homes since centuries ago when people used resources wisely, and structures like barns and houses were more functional than stylish. Nowadays, leaving the beams exposed is a style choice and fits various architectural eras and influences.
Beaming Beauty
Exposed beams might evoke a rustic look most of the time. However, you can successfully integrate this element into many architectural styles. Depending on the colour palette, the size of the beams, placement, and material, exposed beams can give off ambiences ranging from heavy metal to dainty elegance.
Here are some examples of the different types of styles you can achieve with exposed beams:
Industrial: Steel or iron beams are an eye-catching detail for an industrial-inspired interior. The look comes together when the beams accompany exposed duct piping or exposed brick.
Rustic Farmhouse: A style that cannot be missed from our list, a rustic chic look will inevitably get a boost from exposed beams. The best material choices are natural wood, stained wood or reclaimed beams.
Heritage homes: For period home builders working on restoration projects, such as transforming a farm barn into a modern home, exposed beams are a treasure. They serve as a structural element while offering impactful style details.
Art Deco: For lovers of Art Deco interiors, exposed beams will give your room an ideal look. The combination of earth, natural elements balanced with feminine shapes, and sophisticated elegance creates a nostalgic retro vibe.
Ultra-modern: Streamlined, painted, glossy, or metallic beams can contribute to a modern look by creating depth and adding tactile elements to your home design.
What Are Exposed Beams Made Of?
Historically, ceiling beams were made from large logs of wood. They had to support the weight of the house, so they were typically massive, hardwood beams that were left natural, stained, or painted. In more modern eras, metal beams have also been used to withstand harsh temperatures and conditions. Steel is durable, malleable, and flexible enough to serve as a support structure.
Today construction materials have evolved to perform at an excellent standard, are easy to customize in all kinds of designs, and many options are more affordable. Some homeowners want the exposed ceiling beams style but cannot add actual support beams to their homes. For them, faux fibreglass or high-density polyurethane beams are the answer.
Adding Exposed Beams
Exposed ceiling beams are a versatile look that adapts to many different styles of home, particularly for homes with wide spaces and high ceilings. Here at Australian Heritage Homes, we know how to recreate iconic looks and architectural styles such as heritage homes, and our team of experienced home builders will always work with customers to find the best solution for them. Contact us today and let us help you find solutions for adding exposed ceilings to your home!