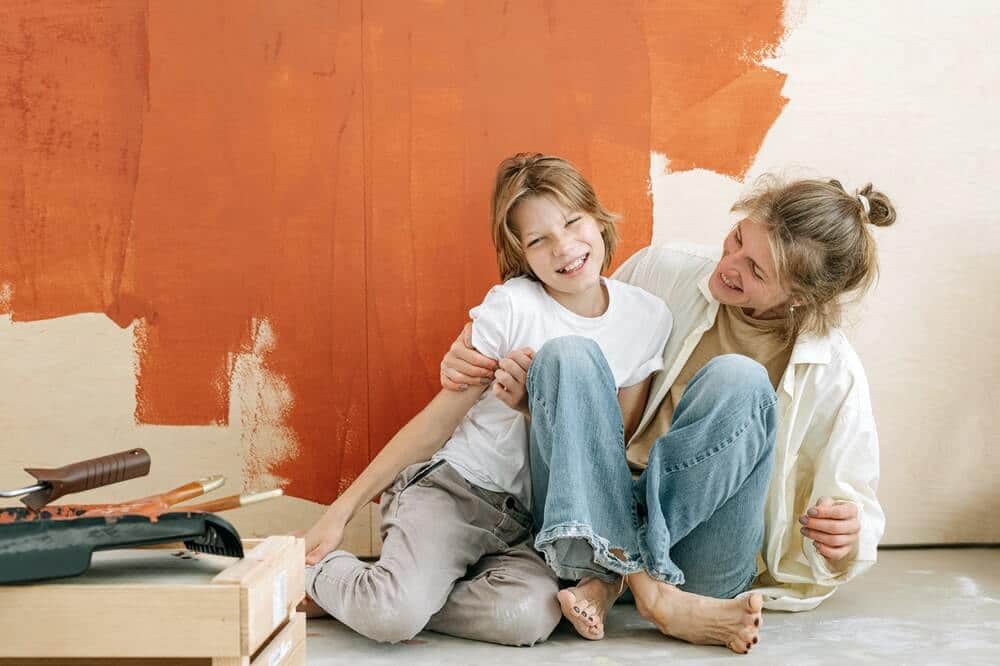 There are a lot of decisions that you need to make when it comes to your home. Some are huge ones – like where are you going to live, what is the size of your home going to be and what are the non-negotiables as far as the rooms that you include in the floorplan. Others are equally important, but maybe not as top-of-mind. One of these is what today's post is all about. Like we said, equally important, but probably something that you don't think about until you've moved in. There's nothing wrong with that, but it can cause undue stress that the Australian Heritage Homes team would like to help you avoid. If the title of this post didn't give it away… we're talking about how to decide how to paint your home.
There are both internal and external factors here. Hopefully whichever contractor you're working with is helping you paint both, but the focus does tend to be the exterior. Most likely, your contractor will either go with a neutral colour for the interior or – if they're really great (no names mentioned here) – recommend third parties (or even own) the painting of the interior with the customer's input. Let's focus on the interior today. (It would be really weird if the exterior of your home wasn't painted to your liking. If that's the case, give us a call ASAP!)
So, what colours to choose? Totally depends on the room or at least the purpose of the room. Here are a few of our favourite tips:
If a room already receives a tonne of sunlight, let the sunlight speak for itself and go for more of a neutral tone. You'll be able to then focus on what's actually in the room – be it beautiful artwork, the activity which you want to use the room for, or honestly: the natural lighting, a blessing in itself.
If you're working with a room below ground level or facing a particularly dark space, again – you might want to think about the lightest and most neutral paint tone. This will open up the space. If it's an office, it will be a mood-upper. If it's a collective family space, a lighter colour will lend well to hanging any sorts of family photos or art, so that they truly stand out.
If it's a bedroom – have some fun! Paint colours can always be changed, and especially if you have younger children, they'll appreciate the opportunity to weigh in. Maybe it's their favourite colour, or simply a way to compliment the furniture, but it will inspire fun memories and you can always change the paint colour of one room (or all!) whenever you please. In fact, bonus points – painting a room can be a very fun family or household activity… just make sure that you follow tips like this.
There are many other tips that the AHH team has, not just on painting, but decorating your home in general. We'd love to share with you, so reach out via phone or email.