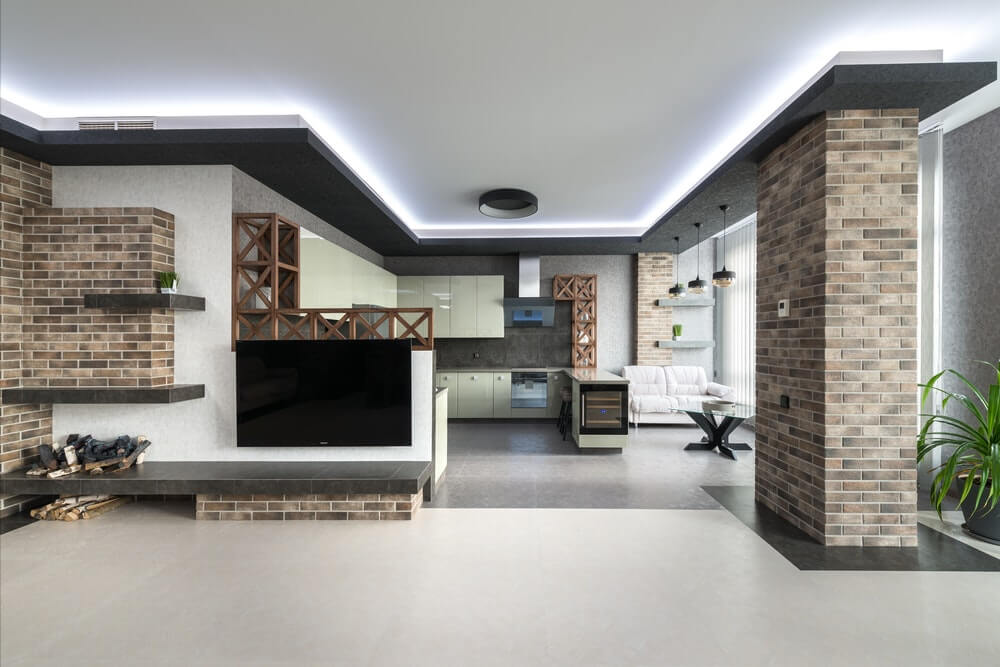 Bricks have been used for millennia as one of human civilisation's fundamental building blocks. They are one of the most long-lasting and simple yet effective materials that one can use in construction. Bricks haven't changed much since centuries ago, yet they are still used for construction and are increasingly being used as a design piece.
Exposed bricks on interior walls are a trend that has been around for many decades. The warm colours, irregular edges, and myriad of textures make an exposed brick wall authentic and attractive. Many owners of modern and heritage homes alike have used brick walls to add a touch of elegance to their properties. In this blog, we examine the benefits of exposed brick and you can use it to turn your home into a statement piece and wow your guests.
The Beauty of Brick
Exposed brick immediately adds personality to an interior, and it's surprisingly versatile. The rough yet warm look of bricks fits many different styles, from eclectic modern to industrial, rustic, or classic. You can also paint bricks, which adds even more dimension to your home decor.
Brick walls often have intricate, beautiful elements like fireplaces, nooks, and other details that enchant the eye. Adding paint or combining the brick look with different materials can achieve fabulous designs. Often, metal pairs well with exposed brick, creating an industrial look. At the same time, you can create statement walls by painting bricks in bright colours and decorating them in a softer, more organic way.
If you live in a brick building, the good news is that you will not need to pay for the actual layers of brick. You will still need to expose the bricks, clean them, seal them with a moisture-protecting treatment, or paint them. The bad news is that interior brick walls are often less attractive than what you see on the outside of a house because it's where workers usually use lower-grade bricks.
If you don't have bricks inside your walls, you can also opt to use reclaimed bricks to lay down a layer and create your statement wall. Using reclaimed bricks is also a sustainable house design as bricks can be a renewable resource for environmentally-conscious homeowners.
Not Just Another Brick in the Wall
Bricks are no longer just the literal building blocks of homes anymore. Instead, they can make a crucial contribution to a home's architecture and design. For you and your guests, it can be a delightful and tasteful addition to the personality of your home.
Adding an exposed brick wall to your current home or new property may isn't exactly going to be a walk in the park. Attempting to do so as a DIY project may end up leading to an unsatisfactory result. Thus, it may be a good idea to engage professional custom home builders if you're looking to incorporate brick elements into your home.
Australian Heritage Homes is one of the premier building contractors in the Melbourne area. Our team of experts provides a variety of building and construction services, including period home building, custom home building, knockdown rebuild and more. Contact us today to get a free, no-obligation quote on your next construction project!